LIMITED FREE TICKETS AVAILABLE - 18 TO 22 JANUARY 2023
REAL SUCCESS NETWORK PRESENTS

THE BIGGEST PERSONAL AND BUSINESS DEVELOPMENT EVENT EVER!
Join over 250,000 attendees and 25 of the world's best teachers in this once-off summit where you will learn how to create financial freedom, unshakeable health, and master relationships with others and, more importantly, yourself...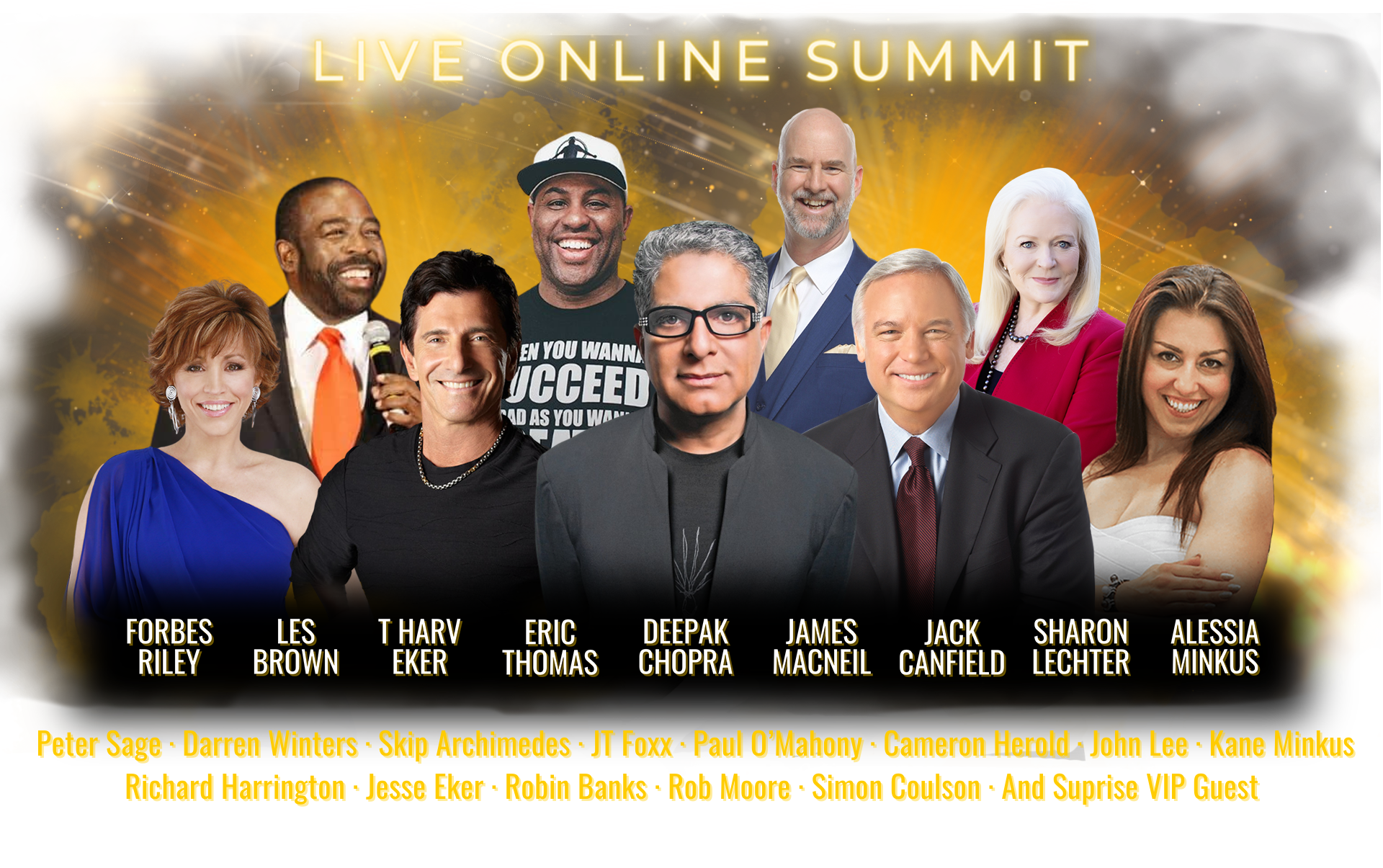 WEDNESDAY, 18 to SUNDAY, 22 January 2023
UK - 7:00am - 7:00pm
Central European Time - 8:00am - 8:00pm
South Africa - 9:00am - 9:00pm
Kenya - 10:00am - 10:00pm
Indian Standard Time - 12:30pm - 12:30am*
Singapore Time - 3:00pm - 3:00am*
Sydney Australia Time - 6:00pm - 6:00am*
*(Next Day)
ATTEND LIVE ONLINE
Using a desktop, laptop, tablet or mobile device.
After registering, you will be sent detailed instructions via email on how to join live on Wednesday 18th, Thursday 19th, Friday 20th, Saturday 21st and Sunday 22nd January 2023.
Please use a valid email address in order to get the relevant instructions.
Reason Behind This Event
Message from Brian Walsh
From the Desk of Brian Walsh
19 December 2022
Few will argue that the last few years have been the most unpredictable, challenging years in our lives. So why would I openly say that you could make 2023 the best year you have ever experienced.
Simple... you see what is happening in the world as a whole is merely a distraction. The world you should be more interested in is your inner world.
The truth is in times of uncertainty like this, there is also a huge opportunity. As a company we have seen hundreds of thousands of people improve their earnings, their wealth, their health, their relationships... and all in a time that most would call challenging.
That is why we are hosting the biggest ever online live summit featuring 25 of the world's most influential teachers and thought leaders... all to help you make 2023 a truly phenomenal year in your life.
My name is Brian Walsh and I founded REAL Success Network a number of years back. When the pandemic hit is 2020 my small little South African company was in the right place at the right time to go on and become the #1 online multi-speaker event company in the world.
In just over 2 years we have had more than 1 million people from over 170 countries register and attend our online summits. We have generated over 30 Million Dollars in revenue and with an amazing team I now consider "family" from 7 different cities in 4 different countries, we are now one of the most influential companies in the world in the personal and business development industry.
But to be honest I was one of the greatest skeptics in this industry. I have been into personal development since I was 26 years old (and Im 52 now)... yet it took me so long to actually change my outcomes significantly.
This is because I became an intellectual junky but did really apply what I was learning. At one stage I thought it was just for the lucky chosen few. I mean, we could act like we were successful but in truth what our lives illustrated was the reality, not what we managed to get other people to falsely believe about us.
So this year's summit is about less talking and more doing.
We don't want to just spend some days with you hyping you up, no... this year's summit is a comprehensive success journey. After you register you will see opportunities to attend other life-changing events and join the fastest growing personal development community 100% for free.
As a company REAL Success Network is committed to your continuous growth and much like I eventually realized after so many years of struggling... Everyone has the ability to manifest a truly extraordinary life. But to do so we need to become authentically us, raise our standards and commit to lifelong self-improvement.
Join us at this truly life-changing live online event and let us help you achieve what you may have thought was un-achievable in 2023.
To your ongoing success,
Brian Walsh
MEET THE SPEAKERS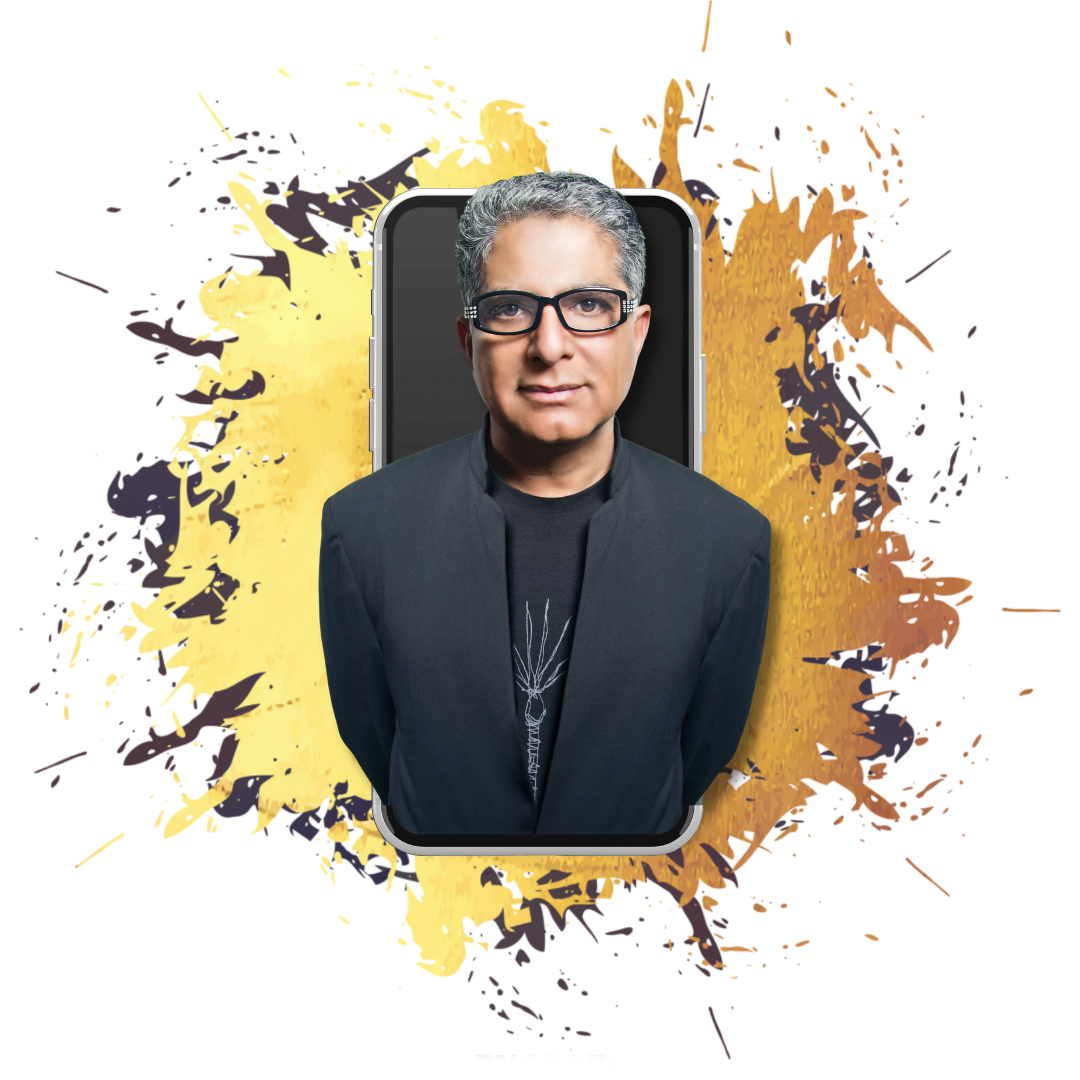 HOW WE CREATE REALITY, ADVENTURES IN THE META VERSE
Deepak Chopra is a Clinical Professor of Family Medicine and Public Health at the University of California, San Diego and serves as a senior scientist with Gallup Organization. He is the author of over 90 books translated into over forty-three languages, including numerous New York Times bestsellers. His 90th book and national bestseller, Metahuman: Unleashing Your Infinite Potential (Harmony Books), unlocks the secrets to moving beyond our present limitations to access a field of infinite possibilities. For the last thirty years, Chopra has been at the forefront of the meditation revolution and his latest book, Total Meditation (Harmony Book, September 22, 2020) will help to achieve new dimensions of stress-free living and joyful living.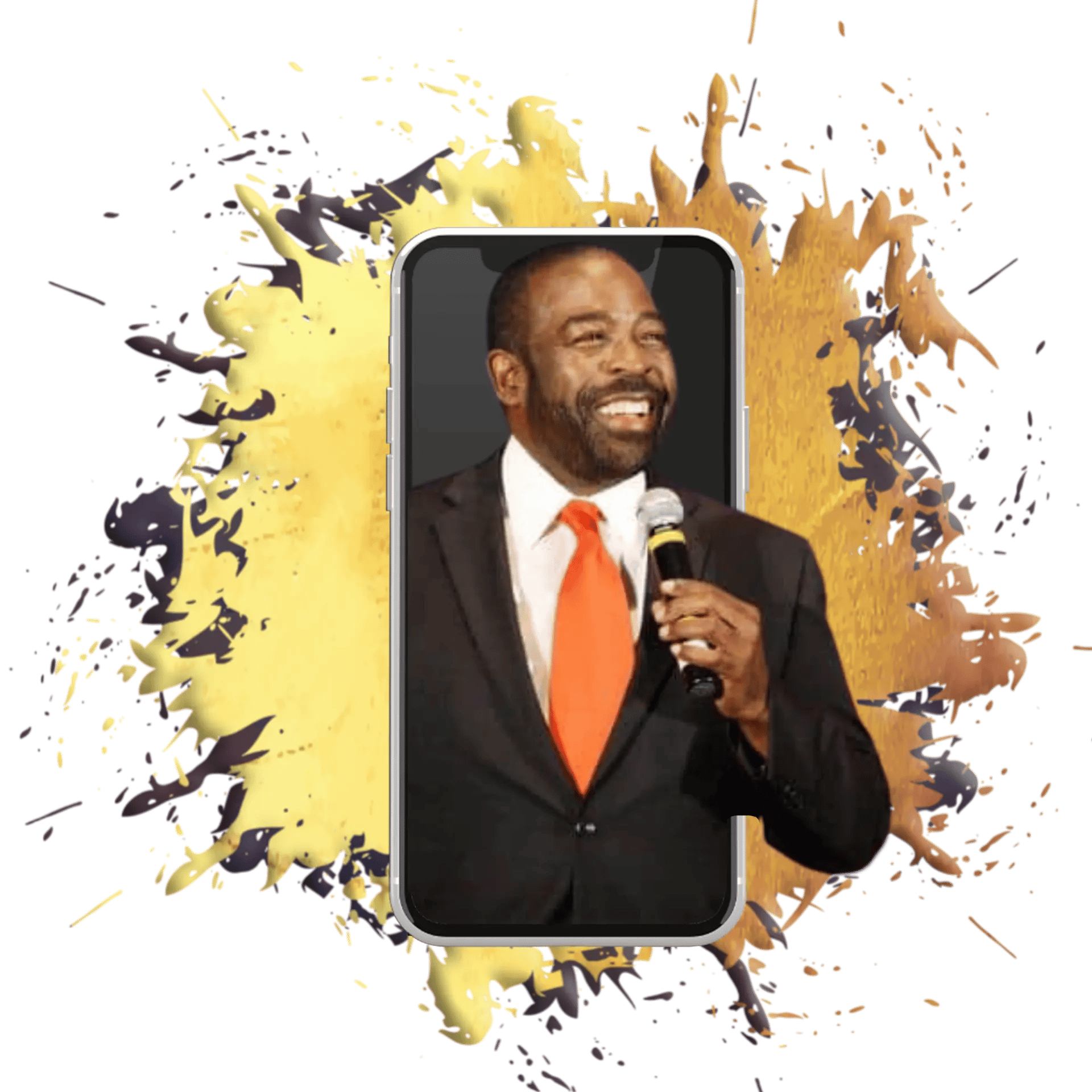 DISCOVERING YOUR GREATNESS
As one of the world's most renowned motivational speakers, Les Brown is a dynamic personality and highly-sought-after resource in business and professional circles for Fortune 500 CEOs, small business owners, non-profit and community leaders from all sectors of society looking to expand opportunity. For three decades he has not only studied the science of achievement, he's mastered it by interviewing hundreds of successful business leaders and collaborating with them in the boardroom translating theory into bottom-line results for his clients.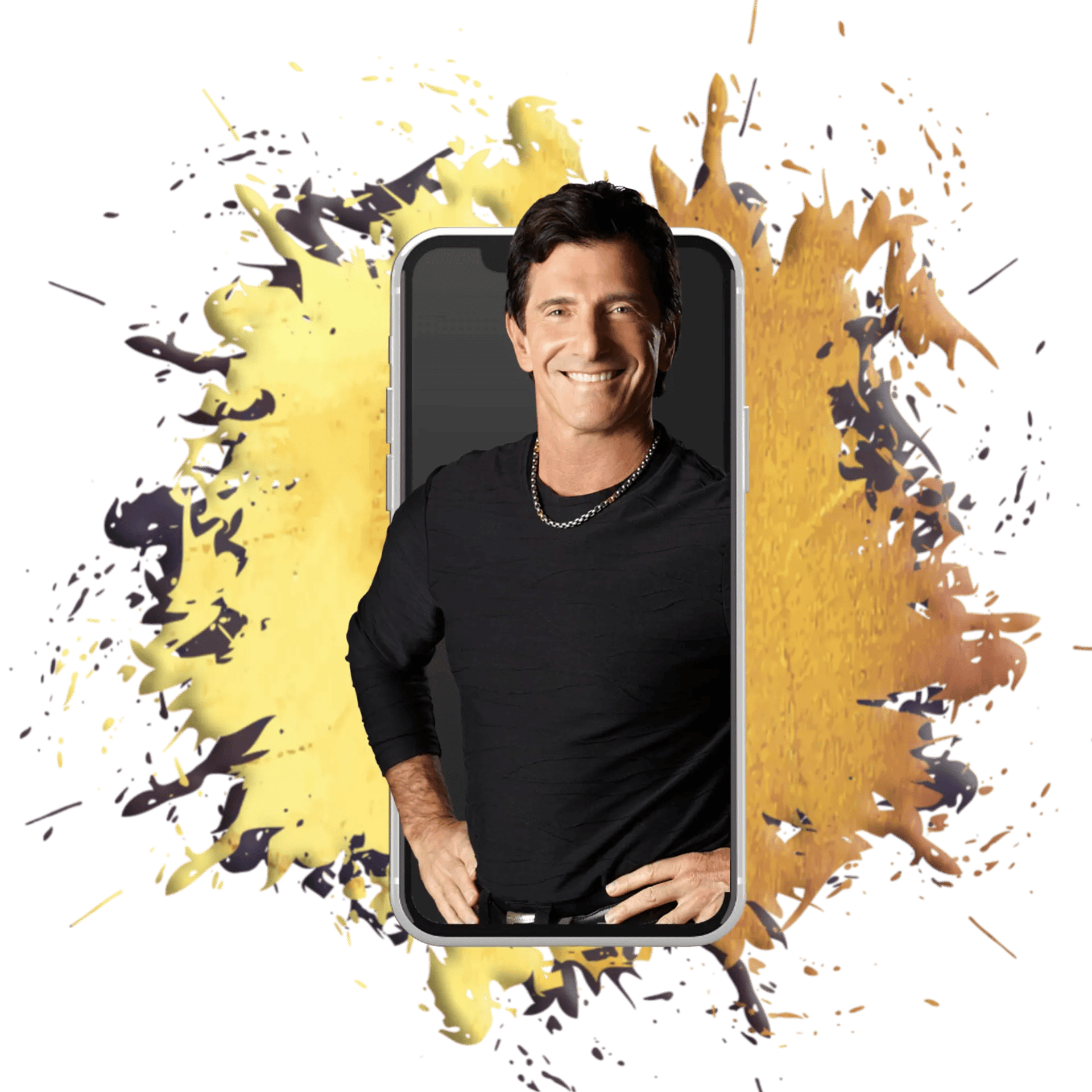 SECRETS OF THE MILLIONAIRE MIND
Using the principles he teaches, T. Harv Eker went from zero to millionaire in only 2 1/2 years! He combines a unique brand of 'street-smarts with heart'. Eker's high-energy, 'cut-to-the-chase' style keeps his audience spellbound. T. Harv Eker's motto is "talk is cheap" and his unique ability is getting people to take "action" in the real world to produce real success. Eker is the author of the best-selling books, Secrets of the Millionaire Mind and SpeedWealth. He has also developed several highly-acclaimed courses such as The Millionaire Mind Intensive, Life Directions, Wizard Training and Train the Trainer. He is also the producer and trainer of the world-famous Enlightened Warrior Training.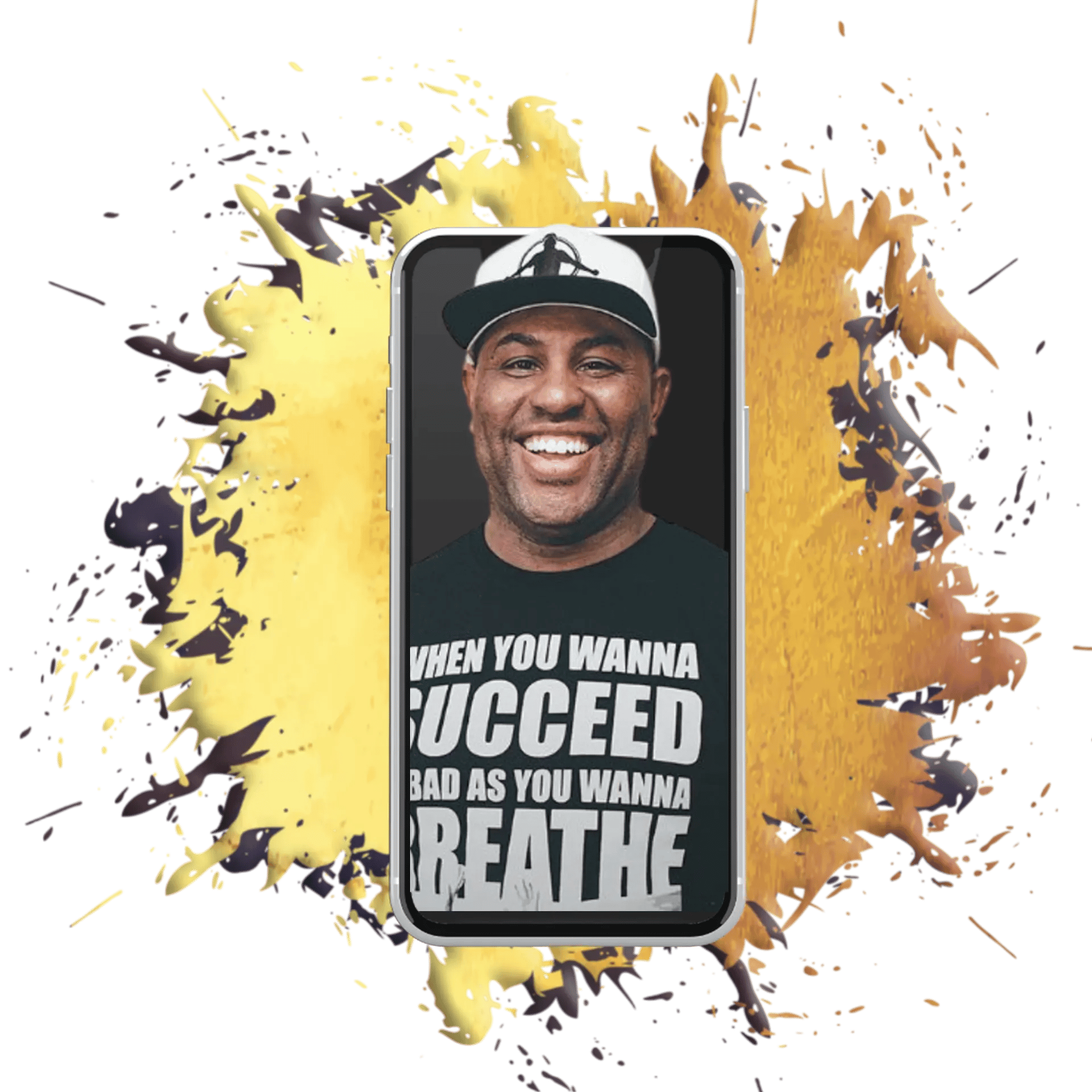 Eric Thomas, Ph.D., is a critically acclaimed author, World-renowned speaker, educator, pastor, and audible.com Audie Awards Finalist. ET, as he is better known, has taken the world by storm, with his creative, common-sense approach to living a successful, satisfying professional and personal life. Through a significant social media presence and regular domestic and international tours, "ET, The Hip Hop Preacher" has become a global phenomenon!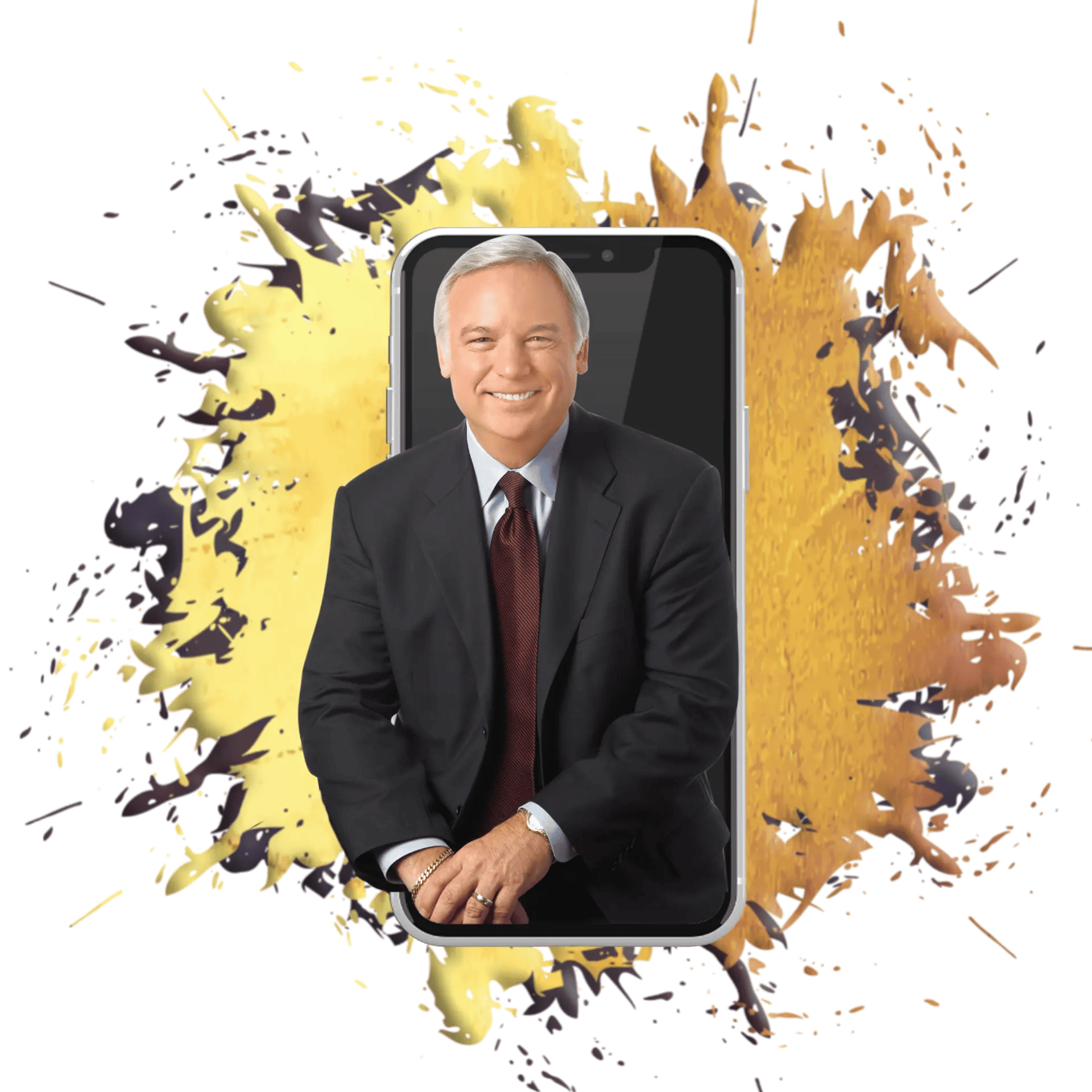 Jack Canfield is an American author, motivational speaker, corporate trainer, and entrepreneur. He is the co-author of the Chicken Soup for the Soul series, which has more than 250 titles and 500 million copies in print in over 40 languages. From his earliest days teaching inner-city high school students how to discover their potential and succeed no matter what their circumstances — to becoming a world-renowned transformational speaker and trainer who has conducted more than 2,500 workshops and events all over the world — Jack Canfield has devoted his life and career to helping others achieve their personal definition of success and create lives of greater joy, meaning, and fulfillment.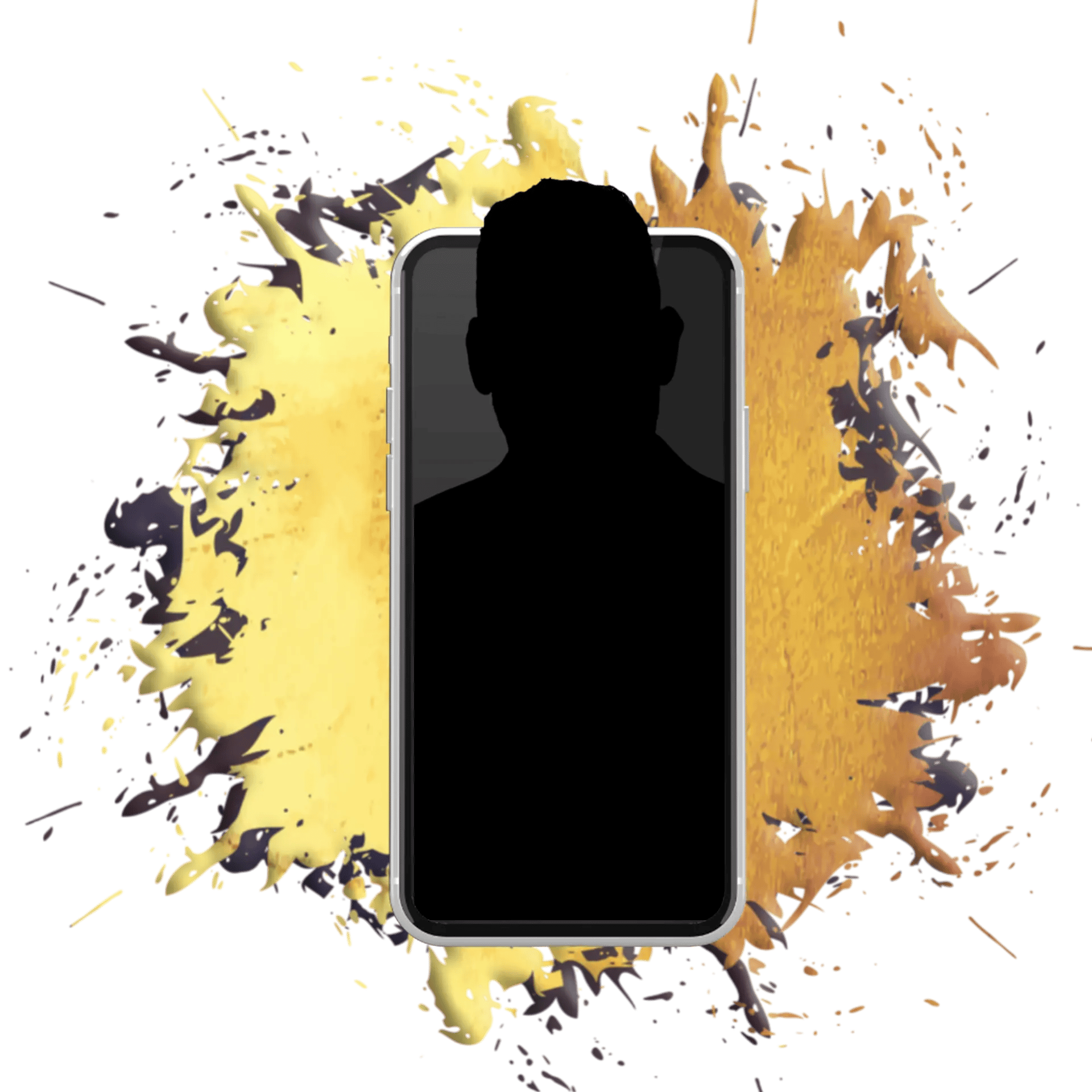 SURPRISE VIP GUEST TO BE REVEALED!
REAL Success is super excited to welcome a surprise power house individual who is going to 10x your life and make your life and business unbreakable.
🇺🇸 KANE & ALESSIA MINKUS 🇮🇹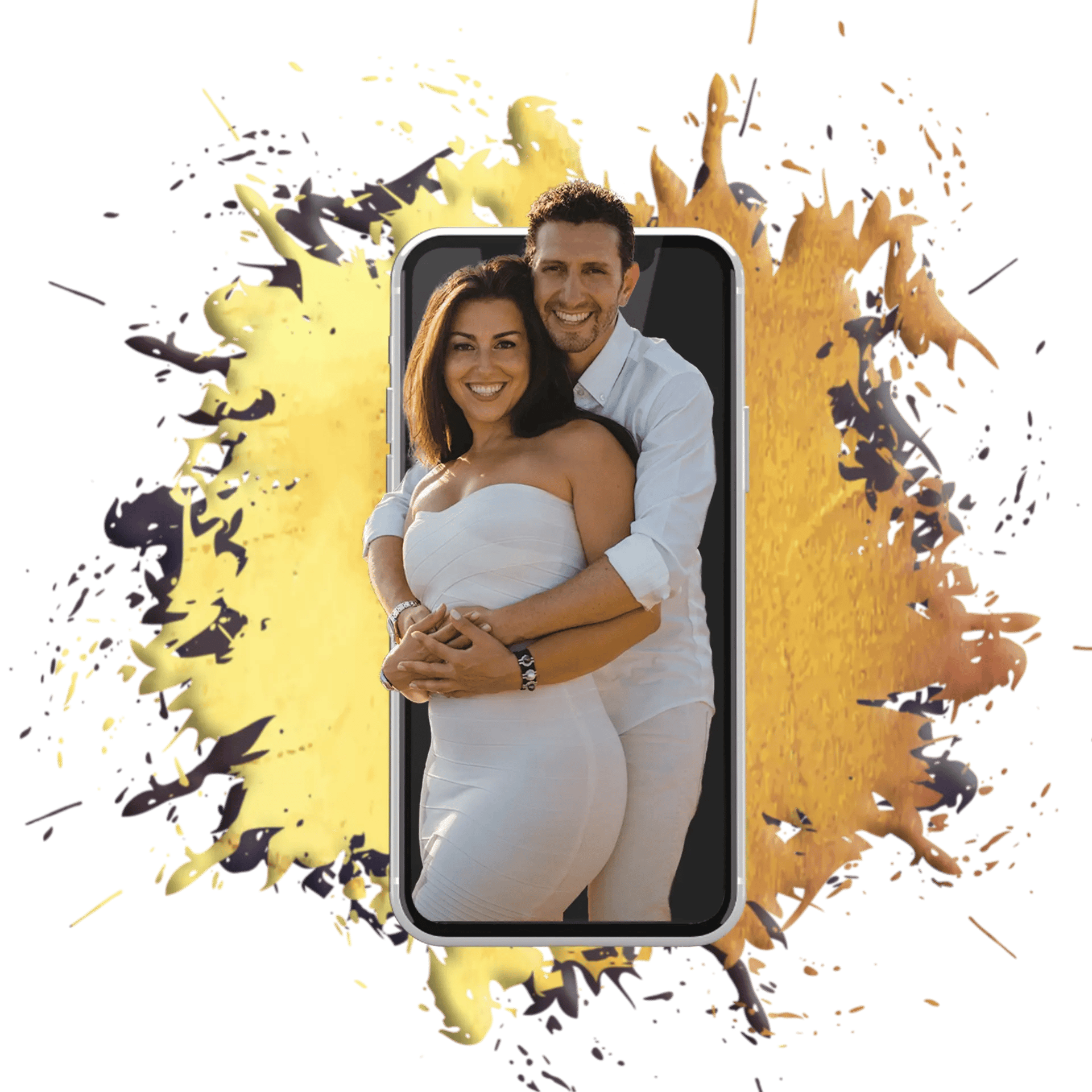 🇺🇸 KANE & ALESSIA MINKUS 🇮🇹
Kane Minkus founder of Industry Rockstar, is known as the #1 Global Business Training Organization. With over 2000 trainings given since it's inception, led in 16 countries globally and having had over 400K participants go through the Industry Rockstar System (live), Industry Rockstar® has become a global leader in helping business owners, experts and entrepreneurs reach new heights in record time.
Alessia Minkus is a multi-award winning entrepreneur that has started and run nine of her own seven & eight-figure companies over the last 20 years generating a total of $500M in revenue. Over the past 10 years she has traveled the world speaking on global stages and organizing thousands of events for her own global business training company, Industry Rockstar.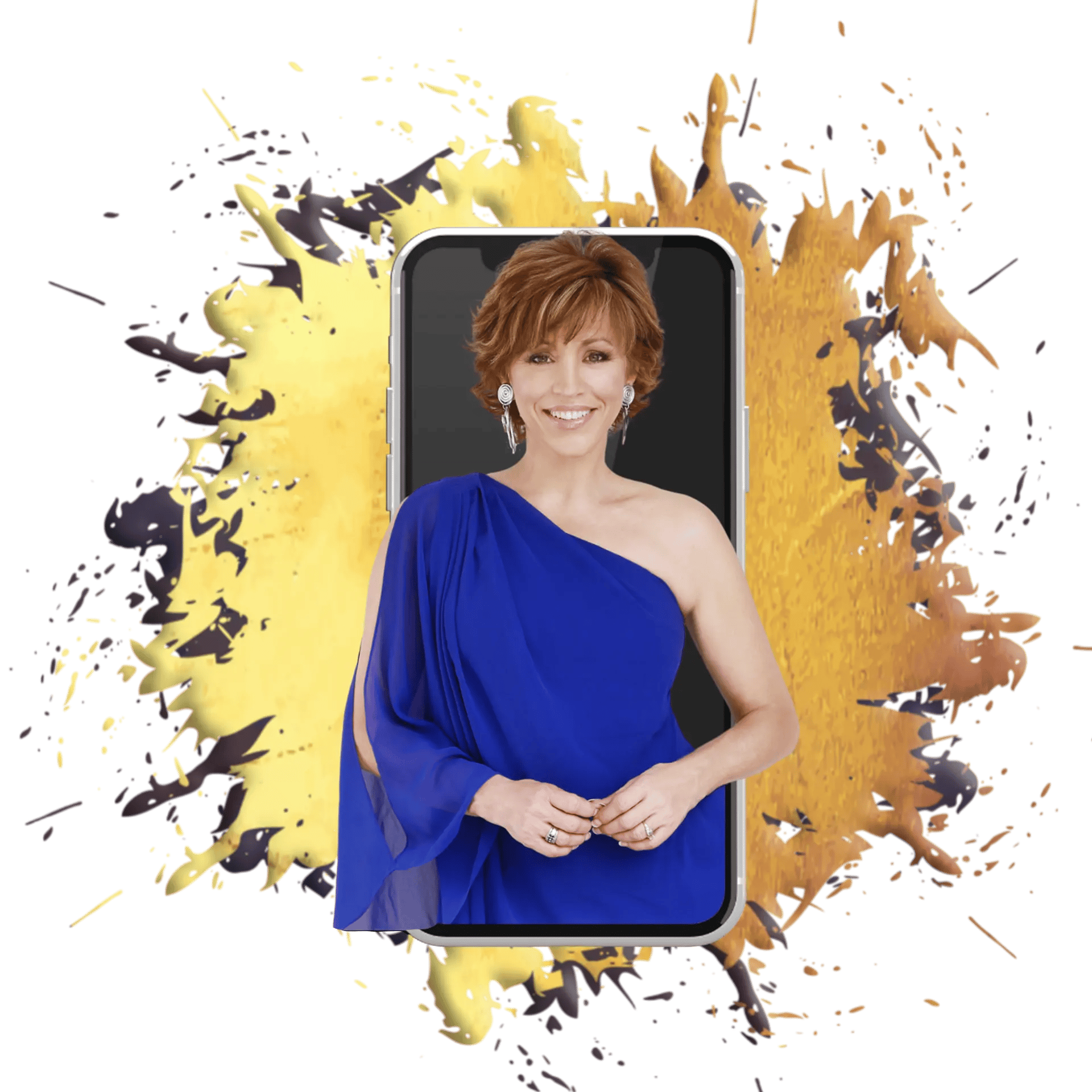 GET SH*T DONE - STOP WAITING - CREATE YOUR DREAM LIFE NOW
Diverse and dynamic, Forbes Riley empowers, educates, and ignites people to take action and monetize their message. Activating behavioral changes, she shows us exactly how to define who we are in order to reach our personal and professional goals. From disrupting limiting beliefs to cultivating confidence, to mastering communication skills, to architecting actionable plans, Forbes helps people gain clarity in their lives while perfecting their message.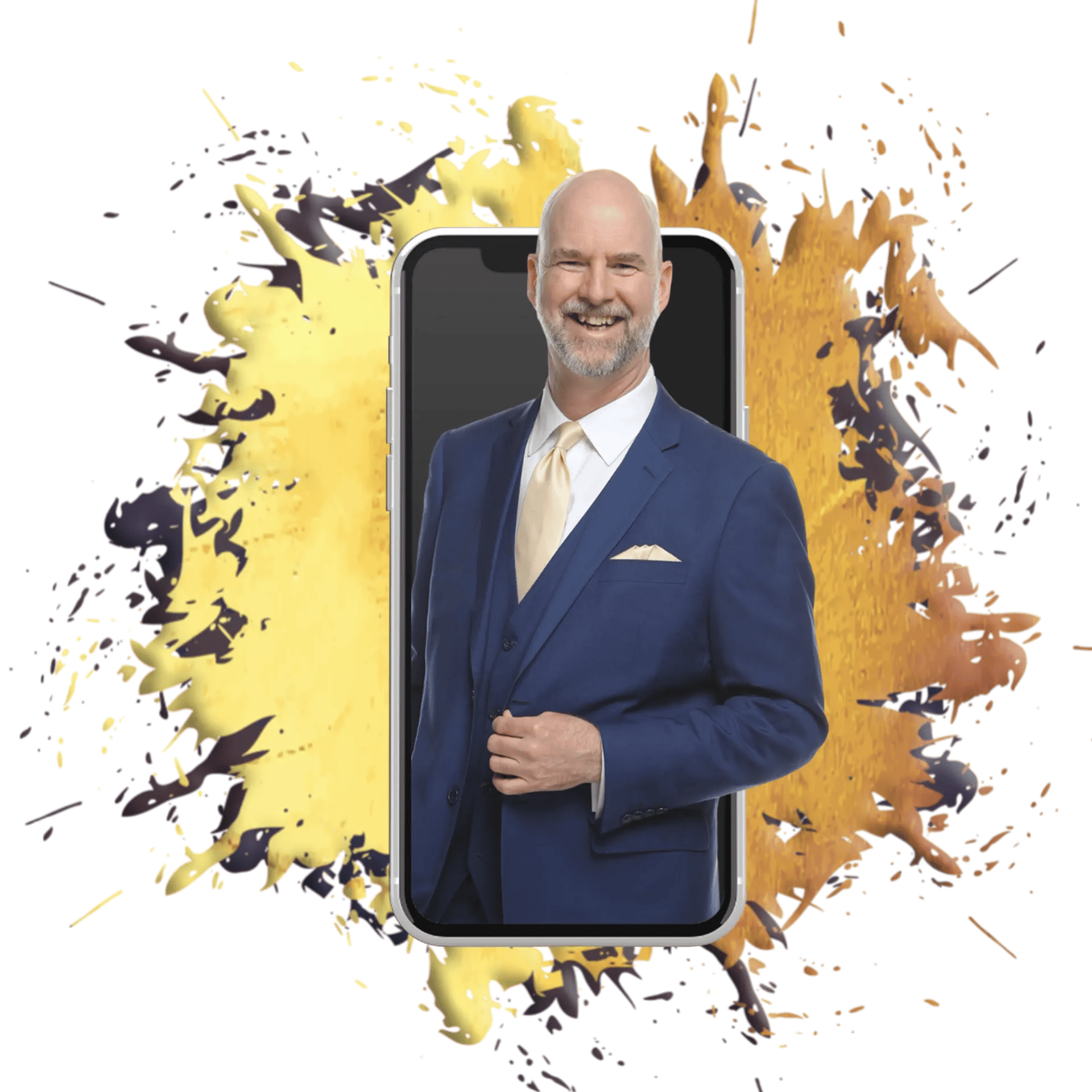 HOW TO LIVE YOUR DREAM LIFE
James MacNeil is The REAL Love Guru! He's a #1 International Best Selling Author, Speaker, Coach and Consultant. For over 25 years he has circled the globe, sharing the worlds biggest stages with Tony Robbins, Les Brown, Bob Proctor, Jack Canfield, Steve Forbes, and Sir Richard Branson. He is a Communications Expert for many Fortune 500 Companies and International Law Enforcement Agencies. James is the Founder of Verbal Aikido, and Pure Spiritual Intelligence.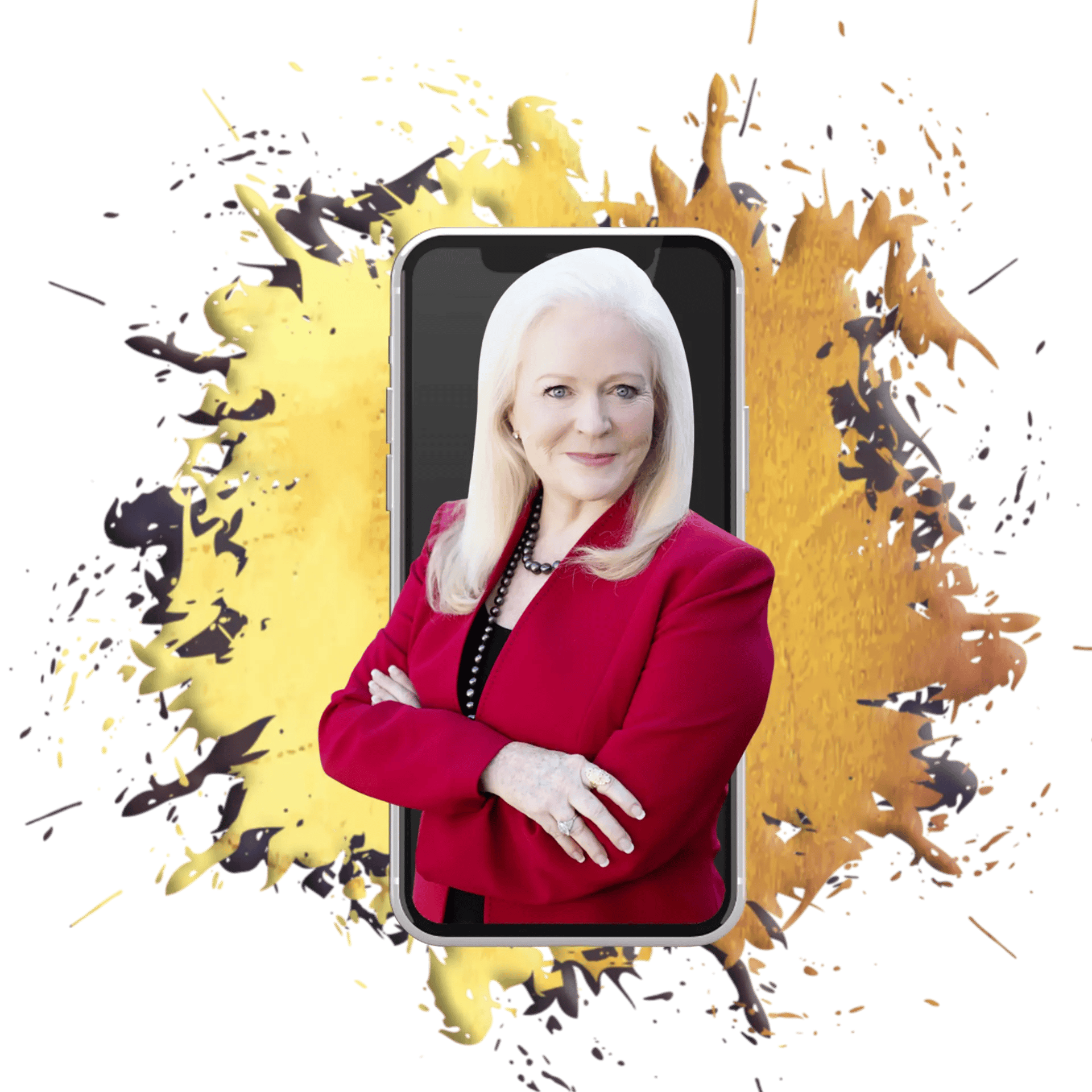 Sharon Lechter has been a pioneer in developing new technologies, programs and products to bring education into people's lives in ways that are innovative, challenging and fun, and remains committed to education – particularly financial literacy and entrepreneurship. In 1989, she joined forces with the inventor of the first electronic 'talking book' and helped him expand the electronic book industry to a multi-million dollar international market. Since 1992, she has dedicated her professional life and directed her entrepreneurial efforts in the creation and distribution of financial and entrepreneurial education books, games and other experiential learning products.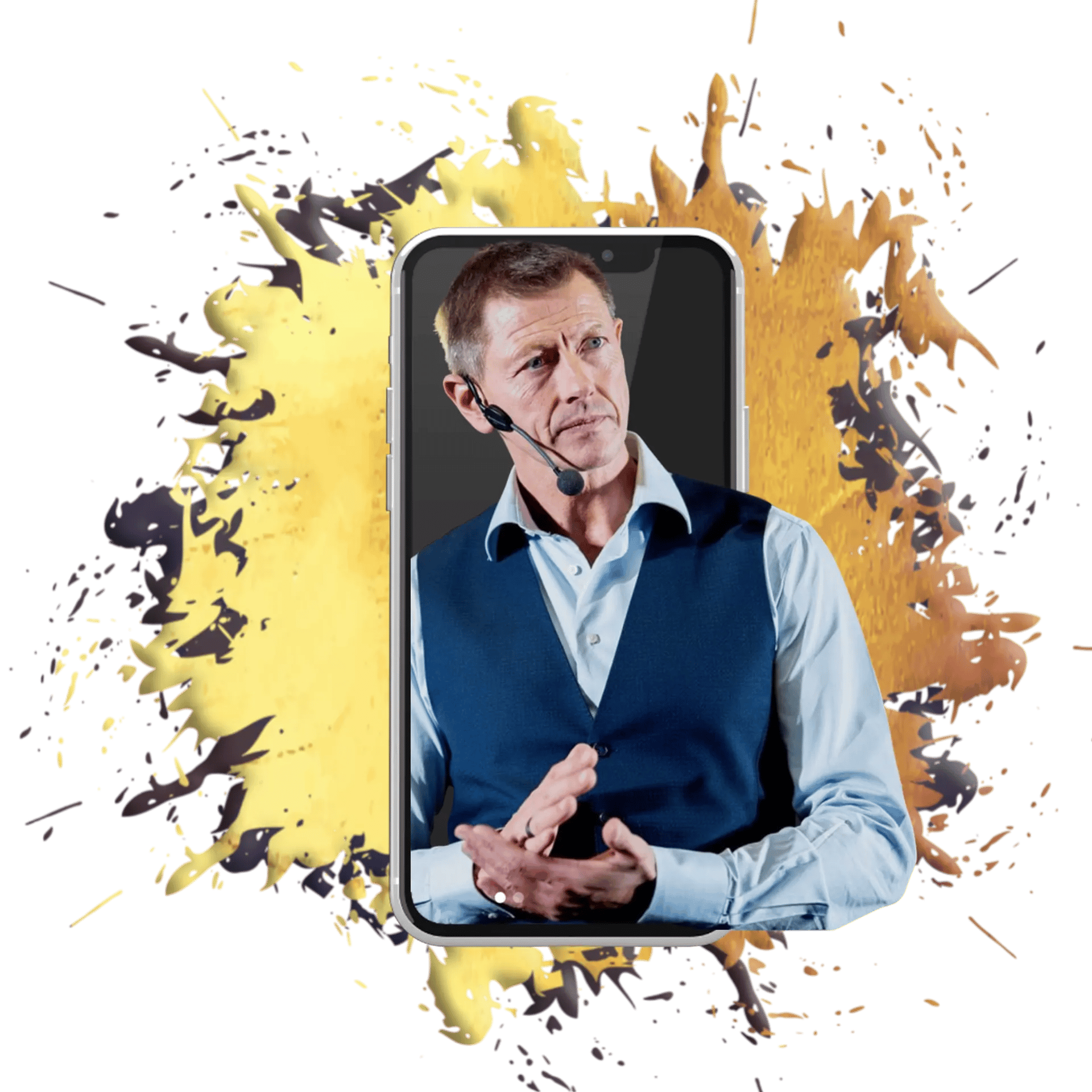 Peter Sage is a well-known international serial entrepreneur, best-selling author and expert in human behaviour. He is a highly sought-after speaker and coach and has spoken on five continents, sharing the stage with the likes of Sir Richard Branson and President Bill Clinton. Due to his depth of experience, teaching style and unique way of looking at life, Peter's seminars and programmes have frequently been ranked amongst the most impactful in the world.
FOREX, STOCK MARKET AND CRYPTO TRADING
Darren Winters is a self made multi-millionaire investor and successful entrepreneur. After learning 1 to 1 from the World's top traders and investors, Darren took himself from a normal job and a mountain of debt to become a multi-millionaire in just a few short years. He has now taught 1000's of people how anyone can use these same proven, yet surprising simple investment strategies to become financially independent, whatever their current situation.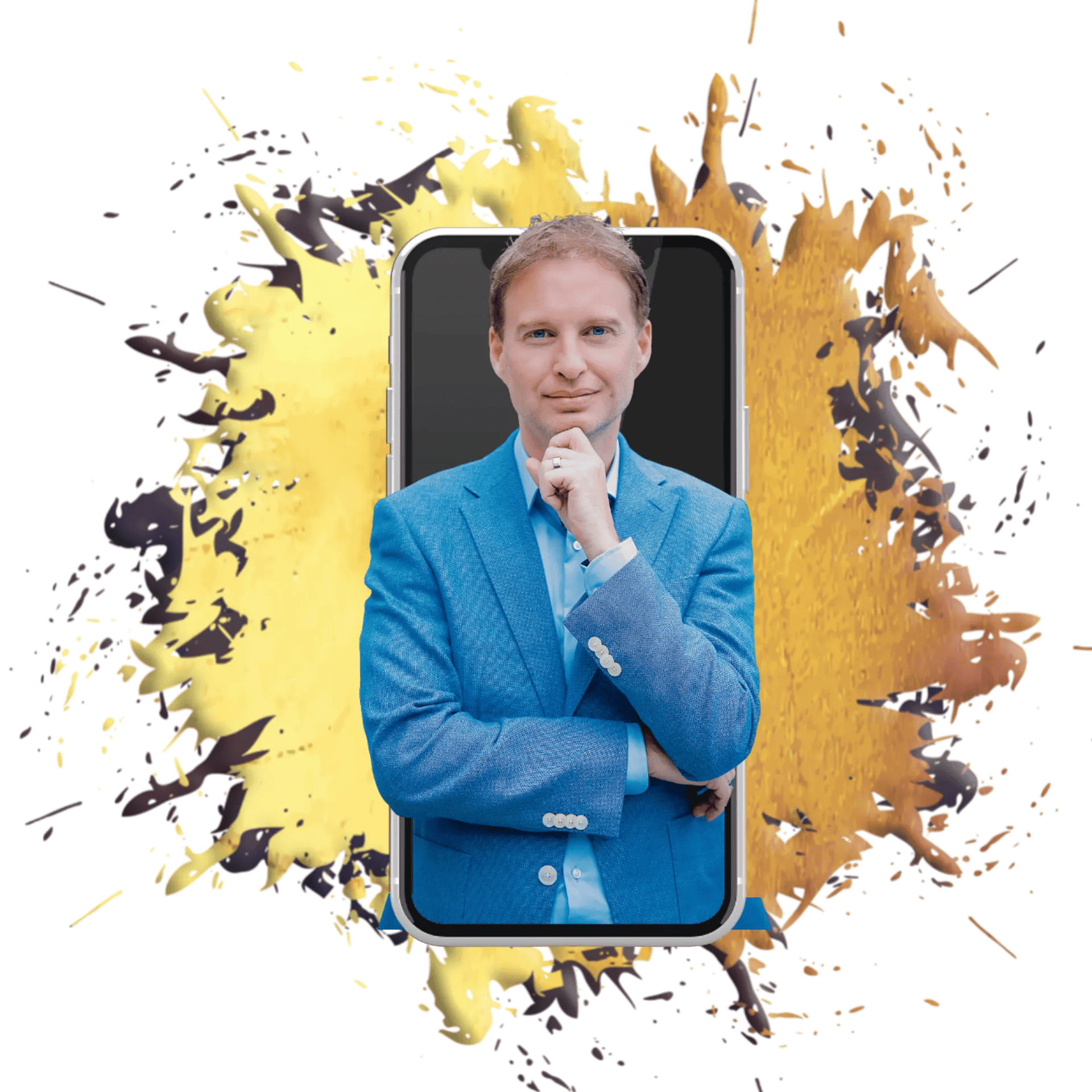 Paul O'Mahony is an International Entrepreneur, Author, Product Creator and Public Speaker specialising in Digital Marketing and wealth creation through Social Media. Paul will teach you how to use various forms of Social Media to grow an existing business or create a new business online. Paul is from Ireland and considered one of the leading Social Media specialists in the world.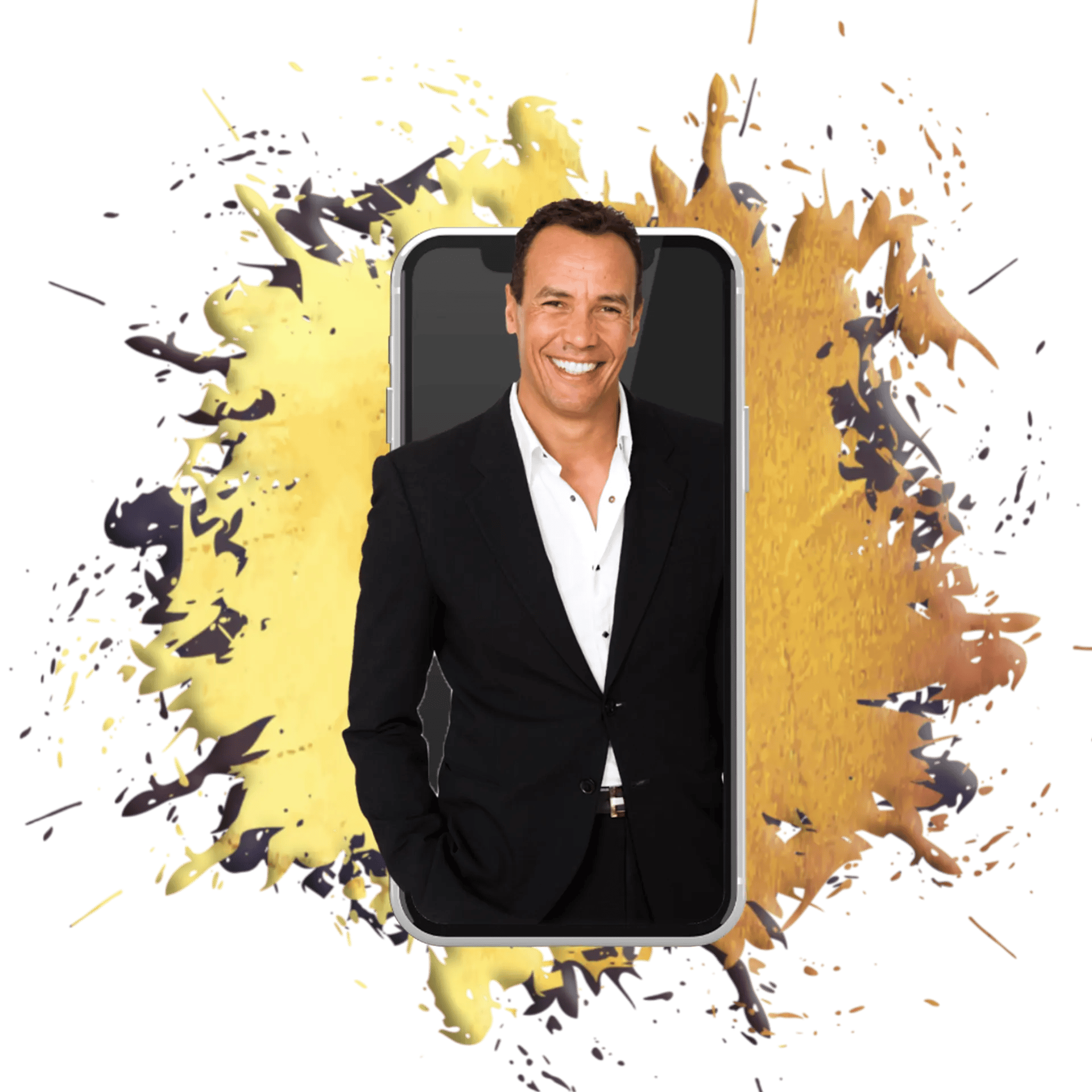 Robin Banks is one of the world's leading authorities on the subject of Mind Power and Personal Mastery. He is a highly-sought after International Speaker and has spoken to CEO's and Senior Management from Global Fortune 500 companies. He is a prolific speaker and presenter and has an amazing ability to combine solid content with a humorous and dynamic presentation. People from all walks of life, from shelf packers to CEO's have been transformed and inspired by Robin's presentations.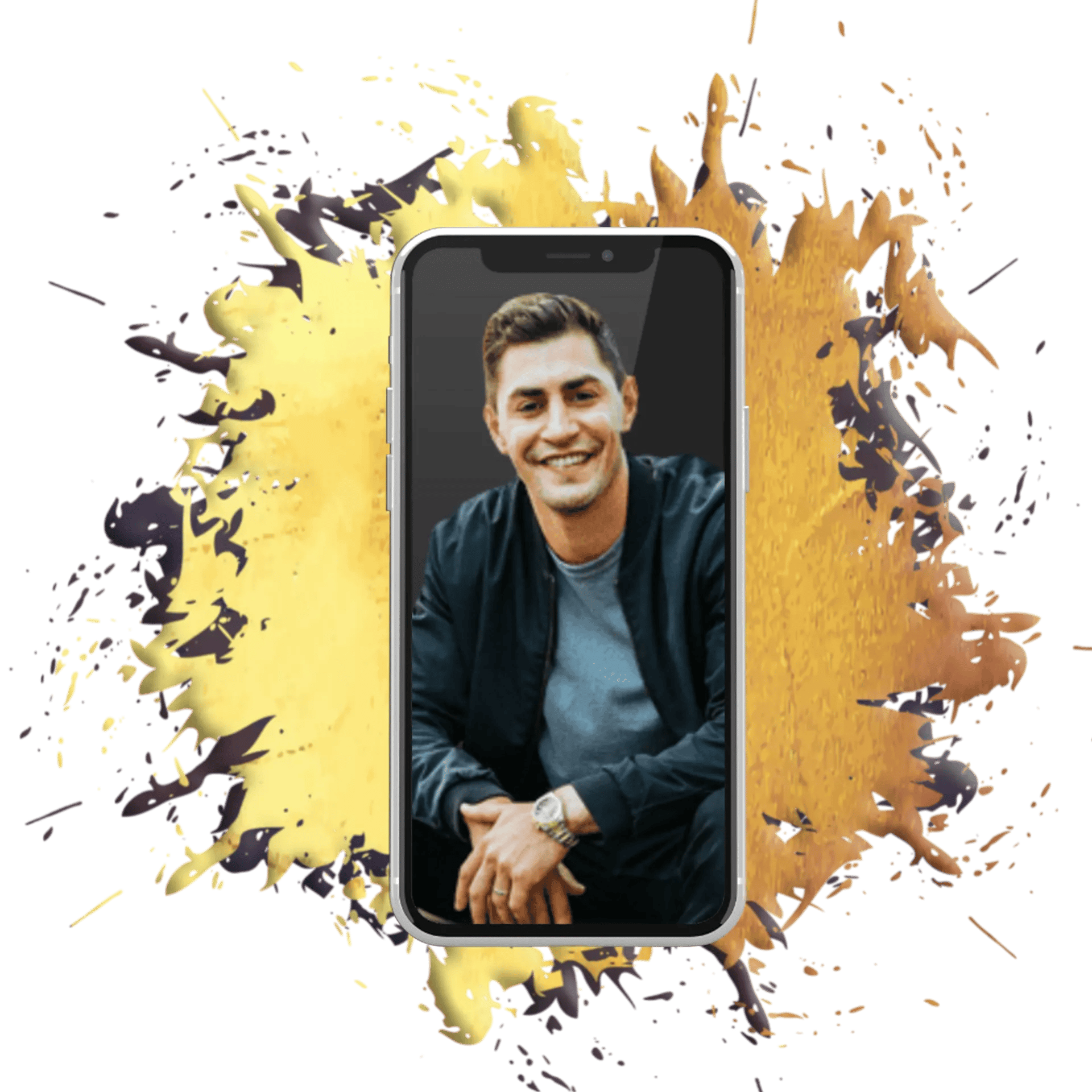 Jesse Eker got his start in entrepreneurship a decade ago by spearheading the launch of his father's brand into the online world. Within two years, Jesse took that brand (Harv Eker Online) from zero to over 4-million dollars a year, and it's since gone on to serve over 3 million students around the world as one of the biggest personal success brands online. In 2020, while still acting as the Managing Director of Harv Eker Online, Jesse stepped out to see if he could replicate this success for his own brand: Build Your Brand Online. He took advantage of the pivot that the 2020 pandemic had forced on the live-event industry and started designing and running simple, high-impact, high-converting online events and was able to reach $1 million in sales in 12-months through a series of just four events.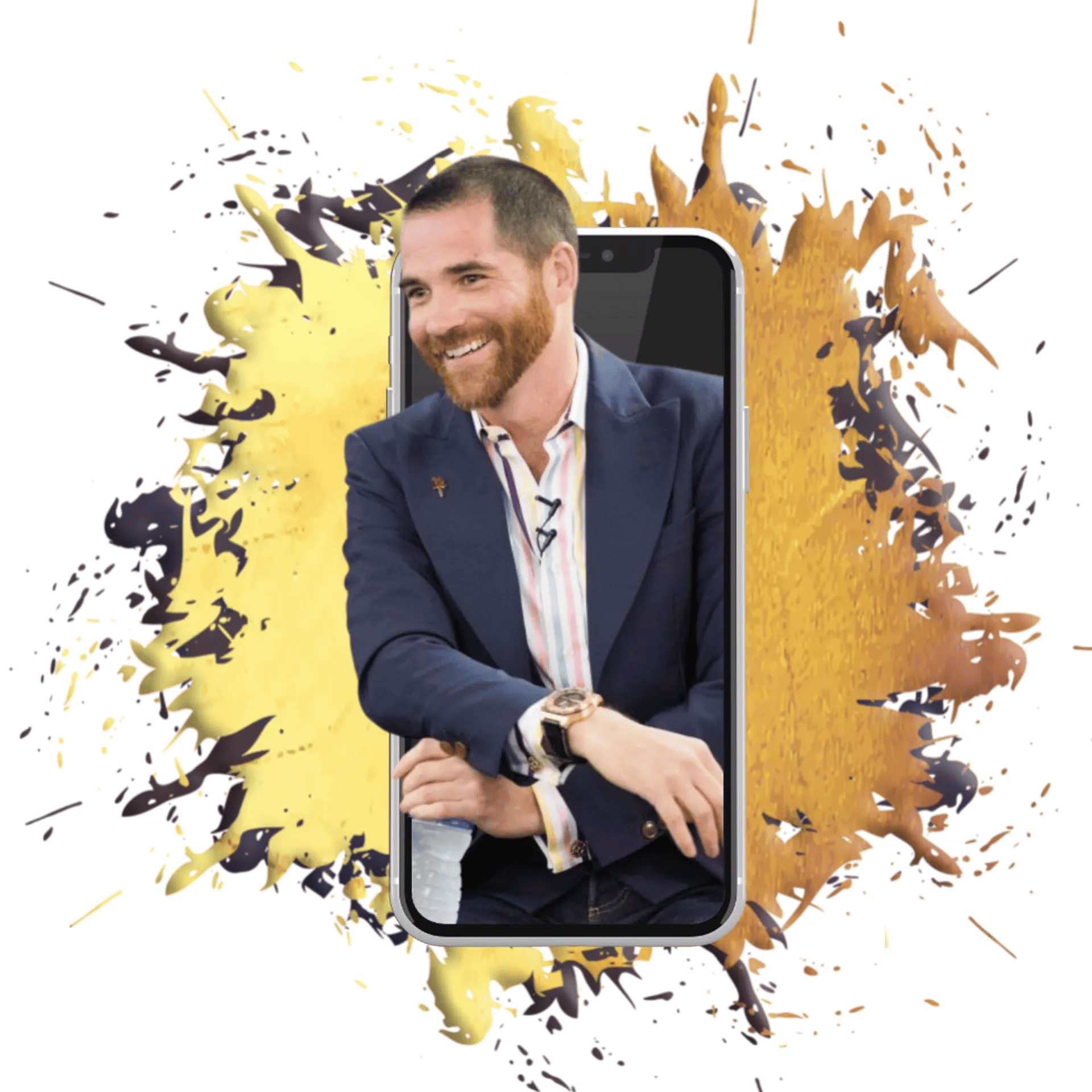 BUILDING RECURRING INCOME ONLINE
Rob Moore lives and loves entrepreneurship and property investing, he runs several businesses and is the host of two successful podcasts. He lives up to his brand and disrupts as an entrepreneur, with interests ranging from property development to public speaking and digital media. He is on a mission to change the way people think about business and aims to support people around the globe through the Rob Moore Foundation.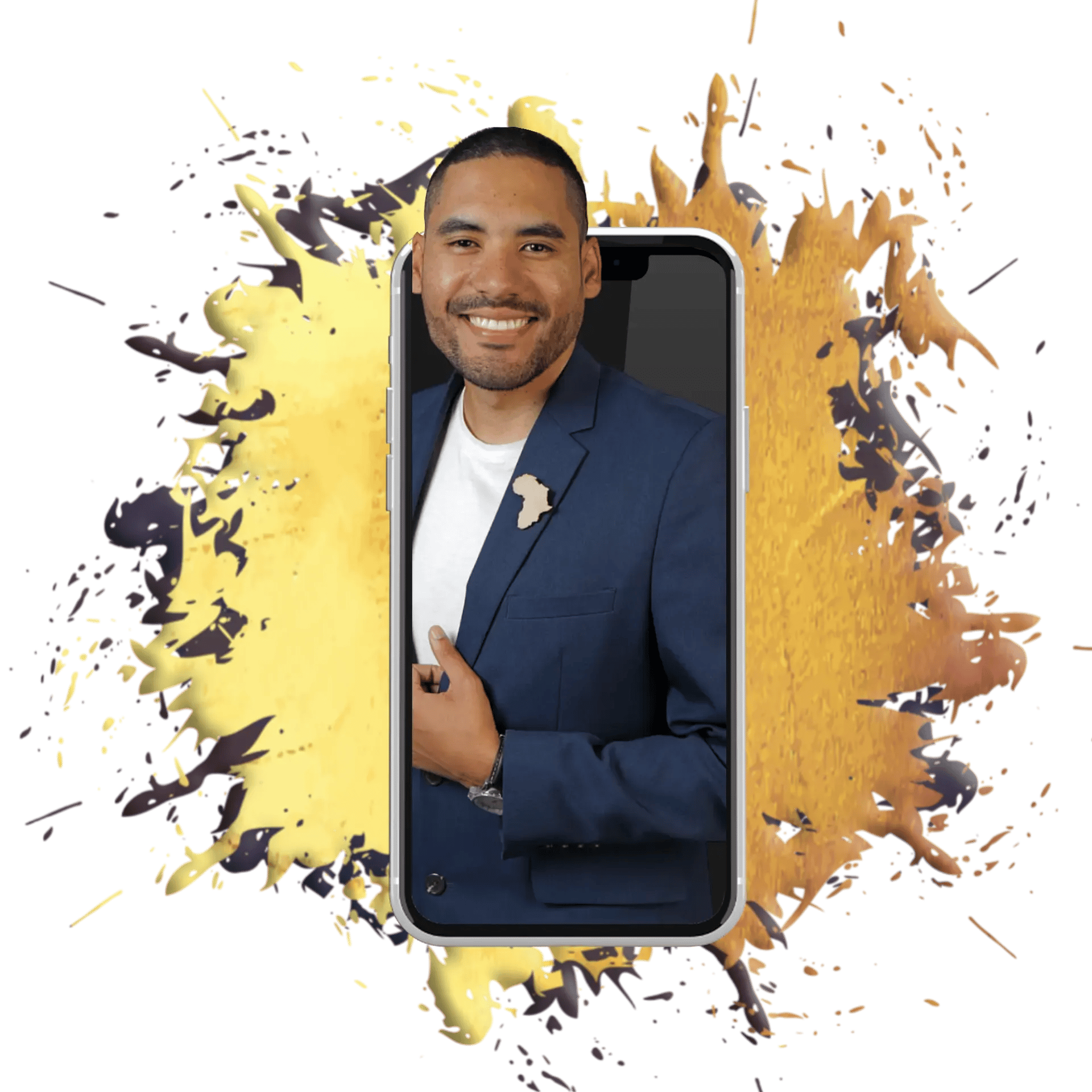 3 WEALTH CREATION STRATEGIES TO TURN THE CRISIS INTO OPPORTUNITY
So many people have suffered because they are so far from financially free. Learn how
Richard Harrington
became financially free by 24 on the back of a major recession and how you can turn this crisis into a financial victory. Richard Harrington is a globally renowned life and wealth coach. He has helped thousands of people change their behaviour with money and set themselves on a path to complete financially freedom.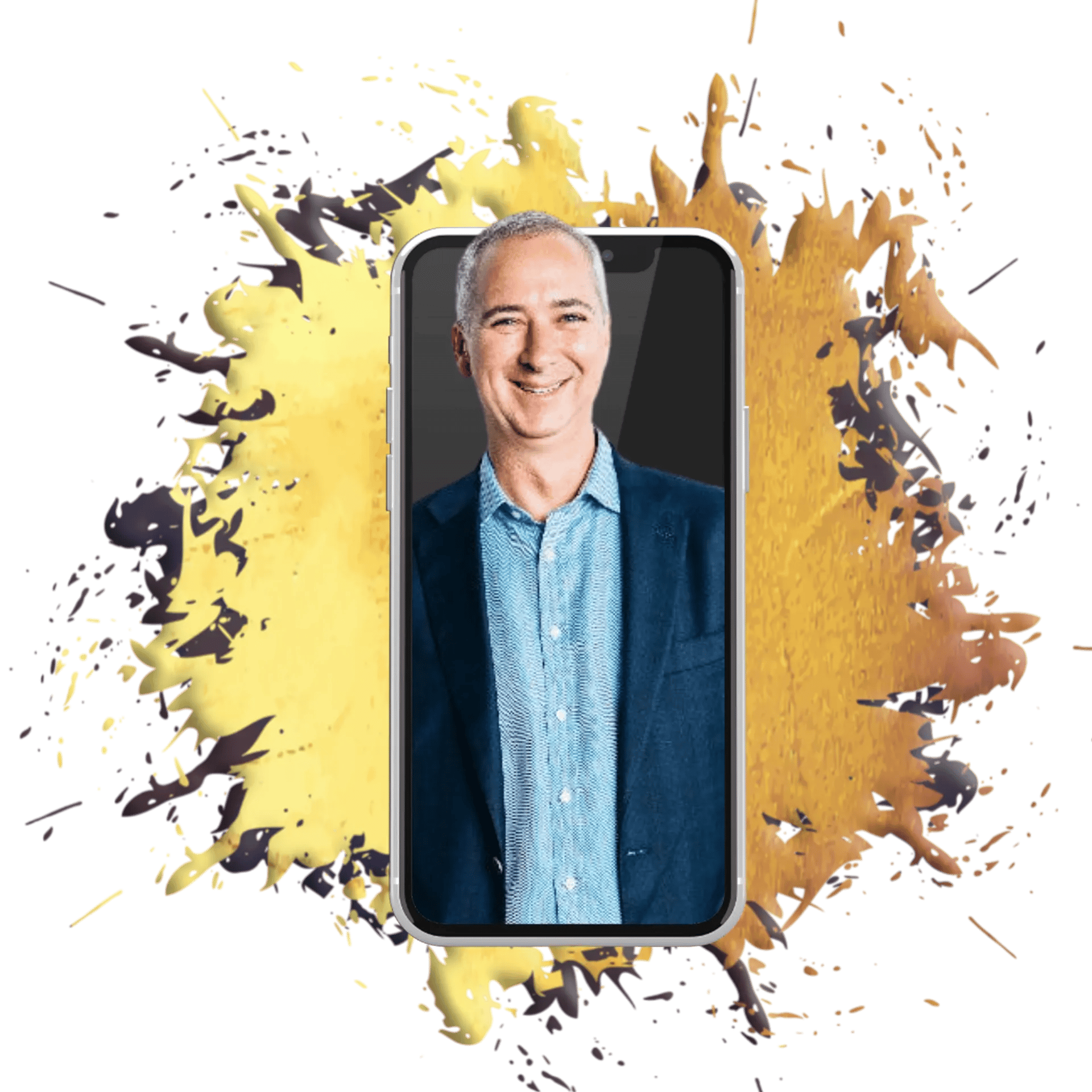 EXPLOSIVE BUSINESS GROWTH
Cameron Herold is a top business consultant, best-selling author, and speaker. He's the mastermind behind hundreds of companies' exponential growth and he's touched thousands of businesses indirectly through his work. At age 21, he had 14 employees. By 35, he'd helped build his first two 100 Million Dollar companies. By the age of 42, Cameron had engineered 1-800-GOT-JUNK?'s spectacular growth from $2 Million to $106 Million in revenue in just six years. His companies landed over 5,200 media placements in those same six years, including coverage on Oprah. Not simply a theory guy, Cameron teaches what he knows from experience and is passionate about sharing his expertise with today's most dynamic business leaders...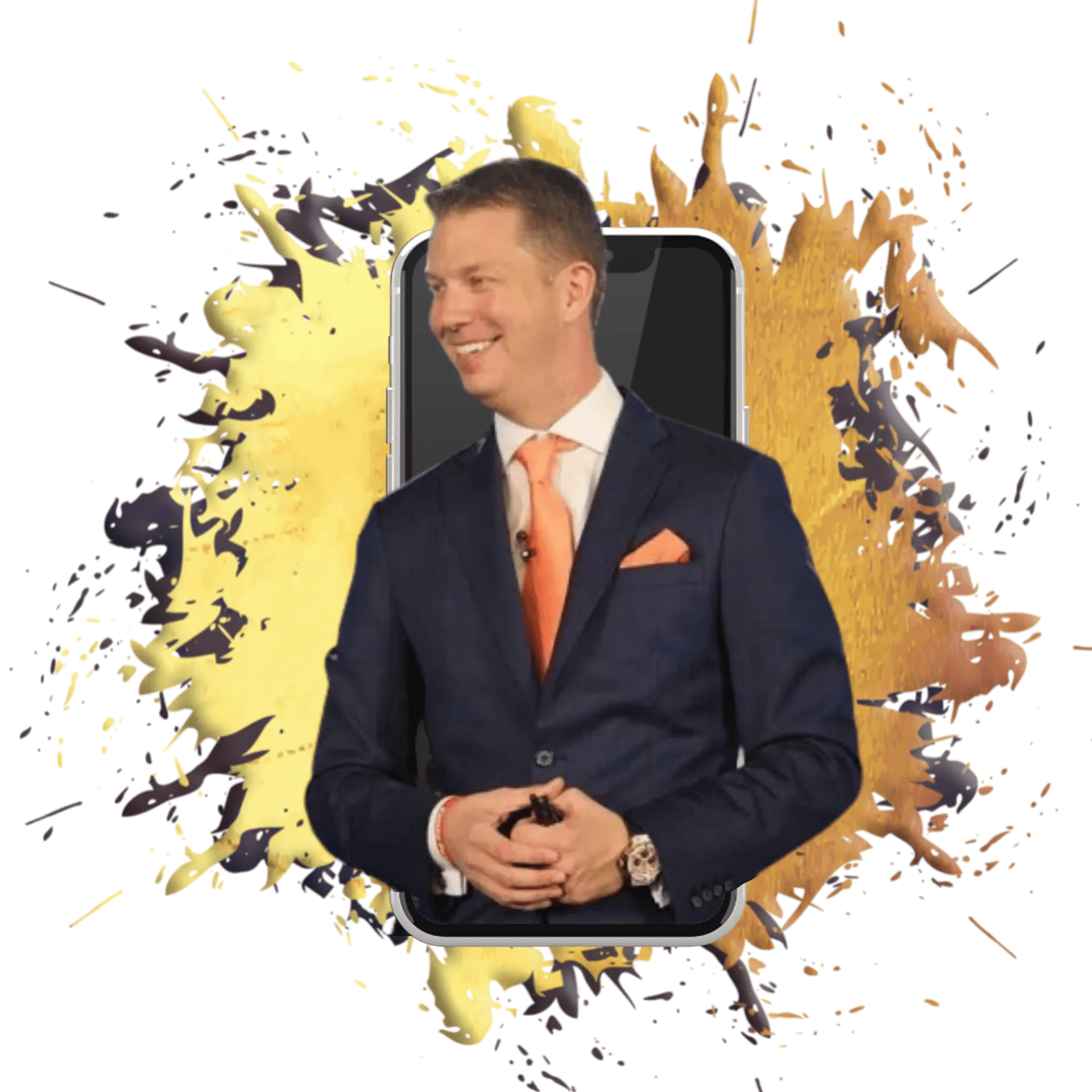 HOW TO MASTER NEGOTIATING
JT Foxx is a global entrepreneur and investor doing business in 54 countries and has clients in 104 in everything from real estate, marketing, internet, technology. His yearly event, Mega Success, has attracted A-listers and billionaires from all over the world. Top names like Sylvester Stallone, Al Pacino, Mark Wahlberg, Arnold Schwarzenegger, Donna Karan, Calvin Klein, Vince Vaughn, Stedman Graham, Michael Douglas, Jack Nicklaus, Michael Irvin, 50 Cent, Russell Peters, Jillian Michaels, Michael Eisner, Charlie Sheen, Jason Alexander, Moira Forbes, Brooke Shields and many more have all attended Mega Success. JT Foxx has also created a global network called The Founders.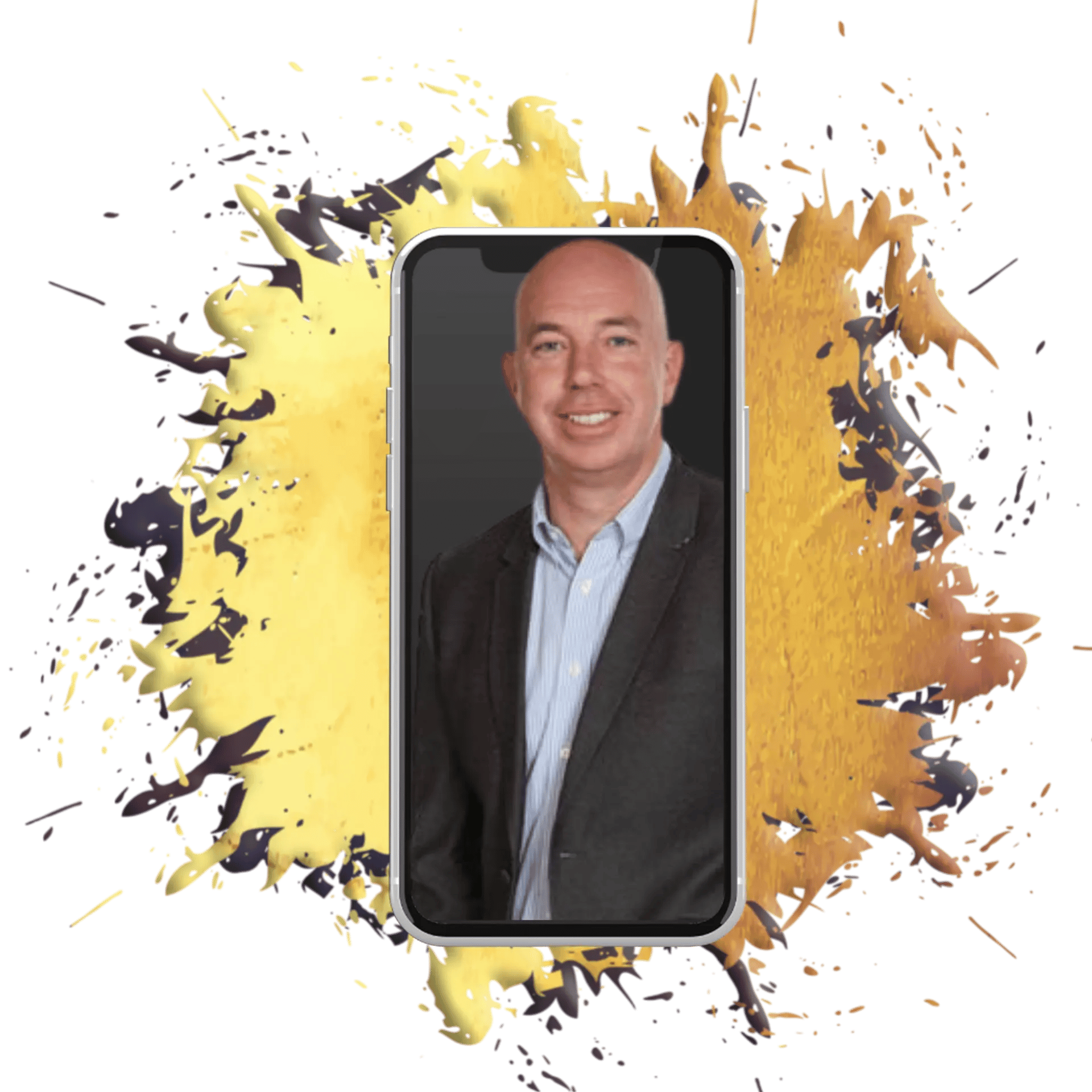 SIX DIFFERENT WAYS TO EARN IN THE ONLINE ECONOMY
Simon Coulson enjoyed a corporate career with BT PLC before leaving in 2003 to set up his first online business. Simon quickly became a self-made online millionaire and has now launched 5 separate 7-figure businesses online. Realising there was a real shortage of good education in this emerging space, Simon founded the Internet Business School in 2007 with the purpose of sharing the latest online strategies to help business owners and startups market themselves online.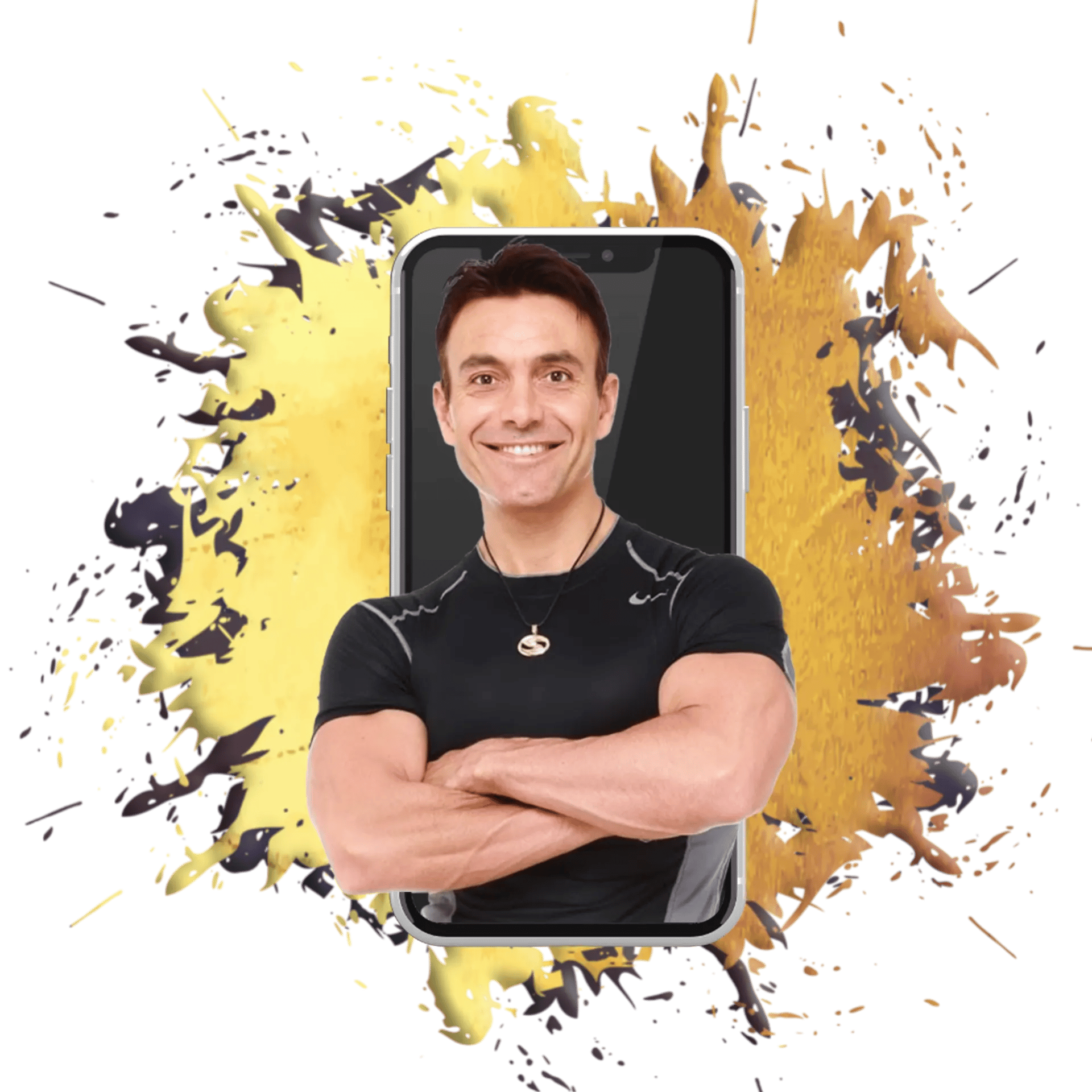 Skip was a competitive gymnast who overcame serious injuries, illnesses, a family break-up, obesity and depression to become a Gymnastic Champion. Then during training he experienced a living nightmare and broke his back! Doctors and Specialists said he would never walk again. Unwilling to accept this prognosis and inspired by Bruce Lee, he used the power of his mind and self-belief to find a cure. Within just 6 months he started to learn how to walk again. Within 18 months he had returned to become English Sports Acrobatics Champion.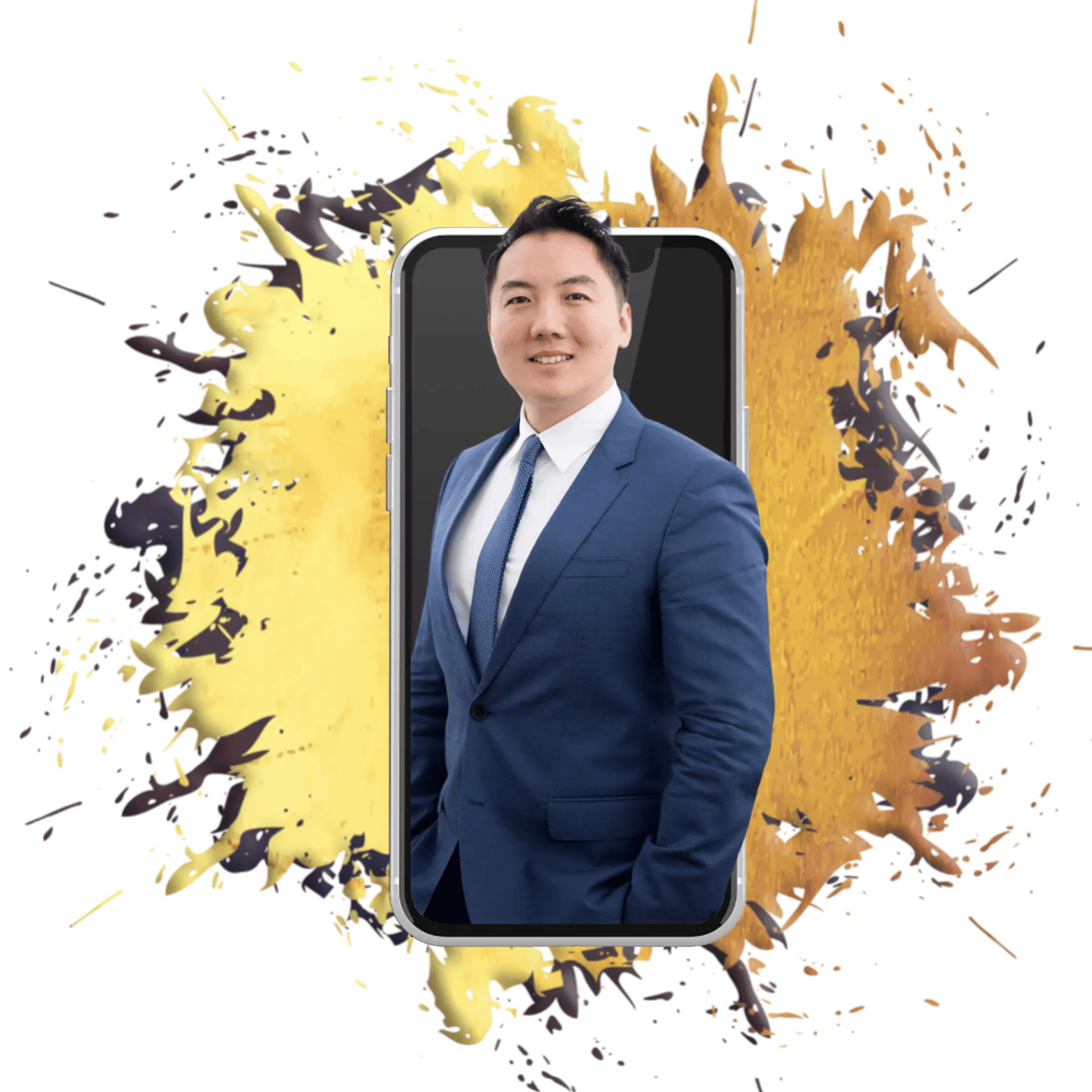 THE POWER OF BRANDING AND DIGITAL MARKETING
John Lee is one of the youngest British born Chinese entrepreneurs to take a company to a public offering and has helped thousands of business owners across the globe grow their businesses. Having gained millions of followers on social media, his mission is now to revolutionise the education system, to share his knowledge with others. He was soon being invited to speak all around the world on the topics of property investment, digital marketing, business growth and entrepreneurship.
🇿🇦 SAJEN THATHIAH & BRIAN WALSH 🇿🇦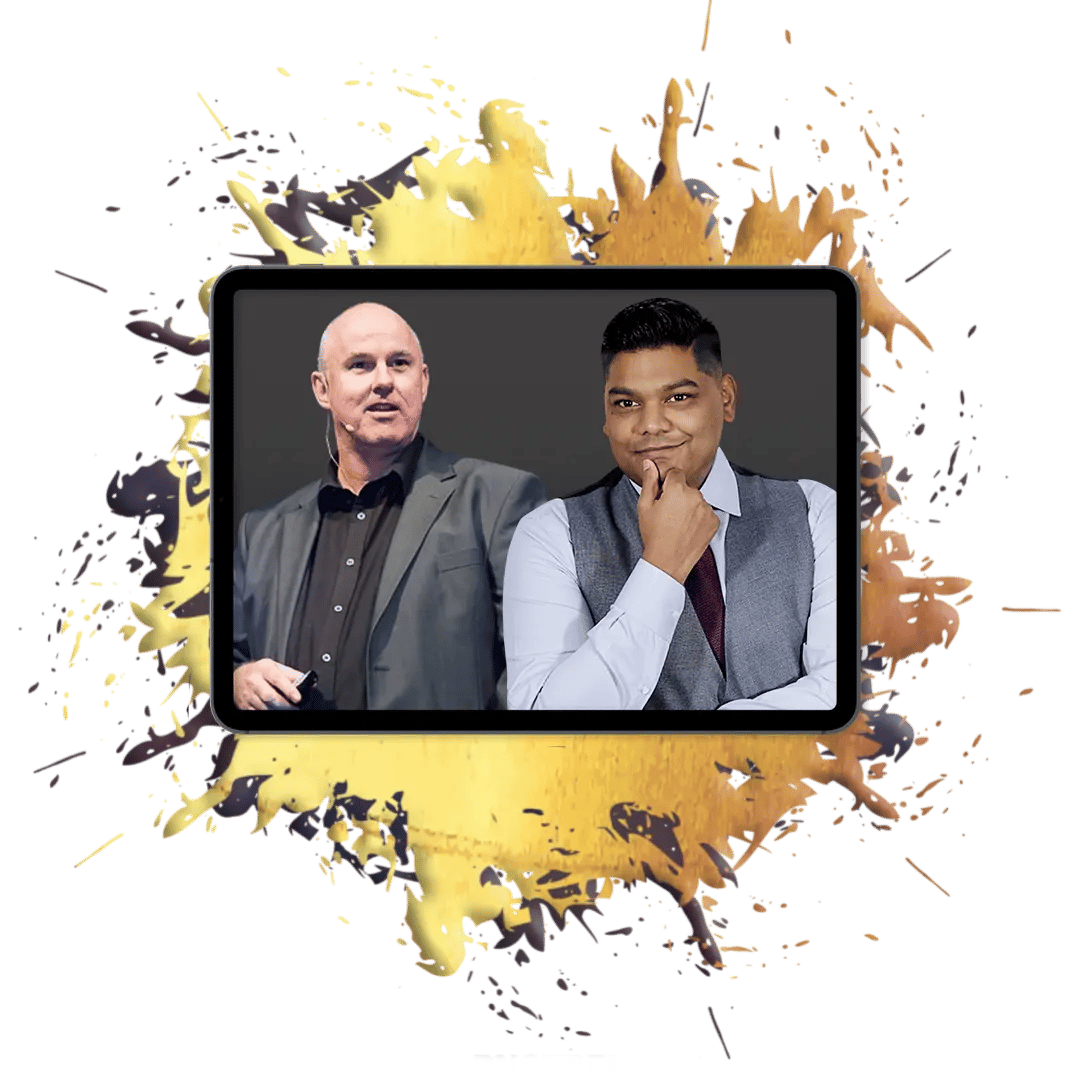 🇿🇦 SAJEN THATHIAH & BRIAN WALSH 🇿🇦
Summit Host and the Million Dollar Marketer Sajen Thathiah is joined by his good friend and the founder and CEO of the REAL Success Network, Brian Walsh. Saj and Brian are a duo that will make your summit experience unforgettable. Paired with humour and wit, they provide you with everything you need over the 3 days. Both highly accomplished in their respective fields, they will take you by the hand and connect you with our amazing line-up of speakers and experts.
Join The World's Greatest Teachers on Zoom?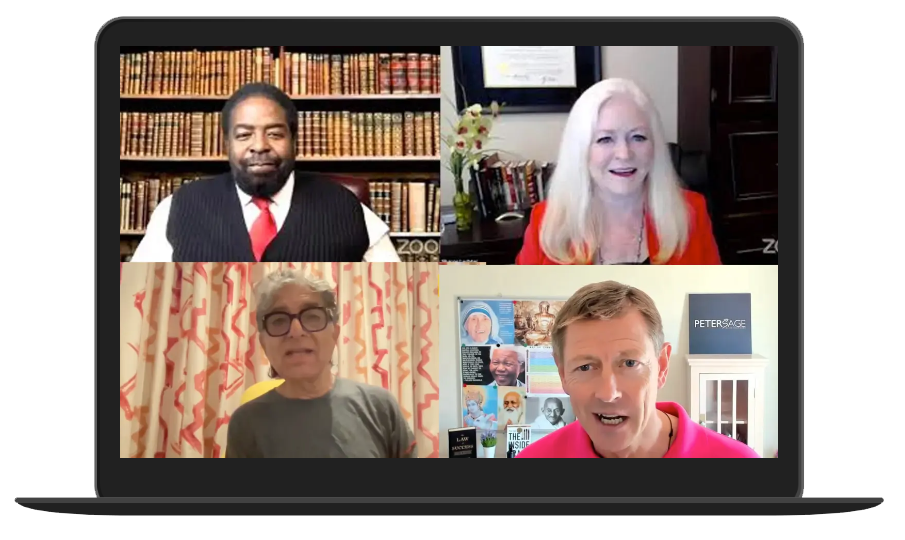 Book Your Spot
Simply click on any of the "BOOK NOW" buttons to easily reserve your spot on the event. You will be asked to complete a short form so that we know where and how to communicate with you.

Check Your Email
We will send you a confirmation email and a series of reminders to ensure that you do not miss a single magical moment of this once in a lifetime event.

Show-up and Watch
By securing you spot on this event you saying to yourself "I DESERVE MORE" and the first step in getting the life you deserve is to show-up and learn from the amazing teachers.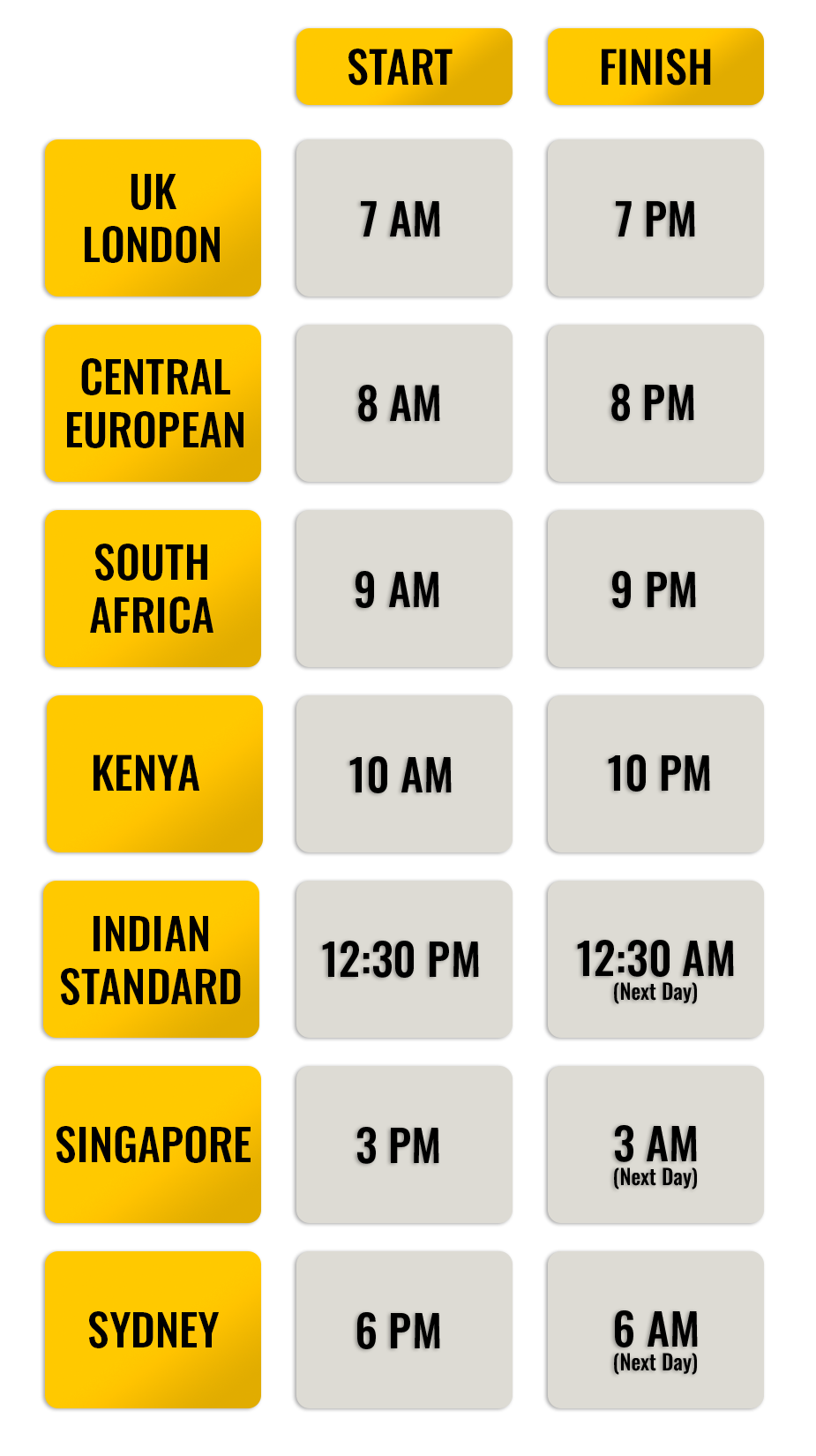 WHAT YOU WILL LEARN AT REAL SUCCESS 2023
How To Create REAL Success
So many people don't succeed even though they so desperately want to. This is because of critical components and strategies that people do not use. At REAL Success 2023 you will learn how to go from struggling financially to financial success, how to create amazing relationships, and live the life of your dreams.
Part of this is the psychology of money which we will address, but we will also share the most effective ways to dramatically increase your income, even if you don't have a business.
How To Maximise Your Time and Productivity
The one asset we all have exactly the same amount of is arguably the most important one - TIME. we all only have 1440 minutes in a day and the only difference between you and the very successful people of the world is that they do the really important things with their time, and you don't. Let us teach you how to ensure you maximise your time and ensure you use your time doing things that will have the greatest impact on your life and income.
How To Succeed In Business
99% of small business owners are actually just stuck in their businesses working extremely hard and not getting fairly rewarded for it. At REAL Success 2023 we will teach you how to build a business that works for you instead of you being a slave to it. How to do what you love while having an extremely profitable business. Whether you own a business or are looking to start one, what you learn at this event about entrepreneurship, is what separates the 1% who succeed from the 99% who don't.
How To Live A Happier And Healthier Life
Yes we will help you make a lot more money, but that doesn't guarantee happiness. So we will show you how to ensure you live a truly fulfilled and happy life. We will also look at how you can maximise your health and wellness. These two factors will ensure a greater abundance of both money and physical things, but also relationships and meaning in your life.
How To Overcome Mental And Physical Issues
For so many people, mental and physical issues hold them back in ways they often don't even realise. The truth is these unresolved issues are dramatically affecting your outcomes in life. At REAL Success 2023 we will address this in depth and share the leading insights and strategies in the world, to restore the mental and physical balance you require to maximise your results in life.
FREQUENTLY ASKED QUESTIONS
Here are a few answers to our most common questions
Where is the event being held?

---

The event is completely online and uses the zoom platform. You can participate by logging in from your computer, tablet or phone.
​ Is the event really free?

---

Yes, absolutely! This event is 100% free and our mission is to connect as many people around the world as possible to high-level expert training.
Is the event really happening live?

---

YES... a couple of speakers are pre-recorded due to scheduling issues, but most speakers are actually live with you during the event. Be sure to interact in the chat as our speakers are very engaged!
Why is the event free?

---

At REAL Success Network we pride ourselves in connecting millions of people on continuous learning journeys, and try to make as many great teachers and their teachings available to as many people as possible.
Will I be sold to at this event?

---

A number of speakers (not all) will make offers of added learning or mentoring opportunities. However, every speaker will give massive value in their content before offering you anything. Also because of our size and influence in the market we offer speaker programs at a lower price than you will find anywhere else in the world.
​Who is this event best suited to?

---

Anyone who wants to achieve massive success in wealth, health and relationships or who is striving to achieve more in 2023 than any other year yet.
What if I can't make the live online event on January 18th - 22nd 2023?

---

Unfortunately we will not be releasing any recordings, so you need to make sure that you are live online with us.
Is the event really just online?

---

Yes, we want to share this incredible learning experience with as many people as possible! The summit is completely online and open to anyone.
Since 1 April 2020 REAL Success Summits has achieved the following...